Can you please just pass on my thanks for a fabulously well organised event. Yes it was very, very hard and I'm suffering this morning but the organisation was superb.
Particular highlights - the veggie lasagne (a life saver!) and the Holdgate ladies - I've never seen anything like it - just wonderful. Best cuppa out of a china teapot!
Many many thanks Matthew (no. 50)


---

What a wonderful walk Thank you Janet and all the Marchers for a real challenge walk. The extra loop made it a tough walk. Fantastic scenery from the top of Titterstone! The food at check points was excellent cakes at the Church extremely good. I sampled more than I should have and my favourite was the coconut and orange dream. The cup cakes looked good. I wish to thank Cyril, Diane and Kathy for their help. Without your GPS I think I would be still trying to find my way around.
Andrew.


---

A huge thank you to everyone for helping to make the WOW such a success. They found it hard . Some found it very hard and about a third gave up but the finishers were justifiably proud of themselves. They loved the views and hated the vegetation. I have been asked to ensure we always include the extra loop ! Surprisingly a large number of people who regularly do our events and even one who lives in Shrewsbury had never been up the Titterstone Clee. We got the closing times about right. Last group completed in 27hours 30 but we thought the first runner would manage about 12 hours but it was a lot slower than that. Youngest completer was Kieran age ,19. Oldest was Pat at 76 just ahead of Peter at ,75. They came from Cornwall to Durham Norfolk Leeds and Warsaw. Goff has suggested a short on line navigation test before we accept entries and seeing them approach the Craven Arms check point from every point of the compass I think he may have a point!

Powered by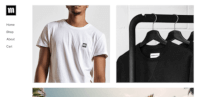 Create your own unique website with customizable templates.